How Does Google Display Ads Work?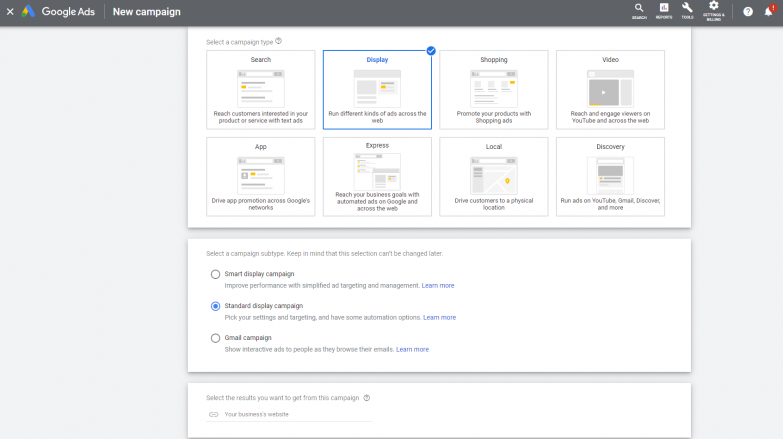 The internet is an attention economy. And if you want to expand your business, you have to reach a broader audience. The Google Display Network (GND) can help you grow your reach by placing focused advertisements on users' favourite blogs, magazines, YouTube videos or even mobile apps. Read on to find out how Google Display ads work and what's so great about this type of advertising.
How Does Google Display Ads Work?
Display ads are the visual ads that you see appear on sites while surfing the web. These are shown to users via Google Display Network-a network that reaches about 90% of global internet users through millions of websites, apps, and Google sites like Gmail and YouTube.
By strategically presenting your message to prospective clients in the right place at the right time, it helps you build a valuable and recognisable brand and keeps that brand at the top of your prospect's mind. This approach is powerful because it lets you deliver your ads to targeted audiences anywhere on the web at a reasonably low cost.
To better understand how Google Display ads work, try to remember the last time you did some window shopping. As a disciplined, budget-driven consumer, you, of course, held back and didn't buy anything. What happened then, anyway? No matter where you surfed, from Facebook to your news site, the same product images started tracking you everywhere. After some time, you probably yielded and made the purchase.
Getting Started with Google Display Ads
The GNP relies on cookies and data from signed-in users to track sites and searches they make. There are different ways to target users with these cookies using Google's advertisements, the most popular being remarketing.
Perhaps the coolest and most impressive feature about display ads is the ease with which they are configured. With responsive ads, you only need to choose some titles, images, and CTAs, and Google will do the rest for you.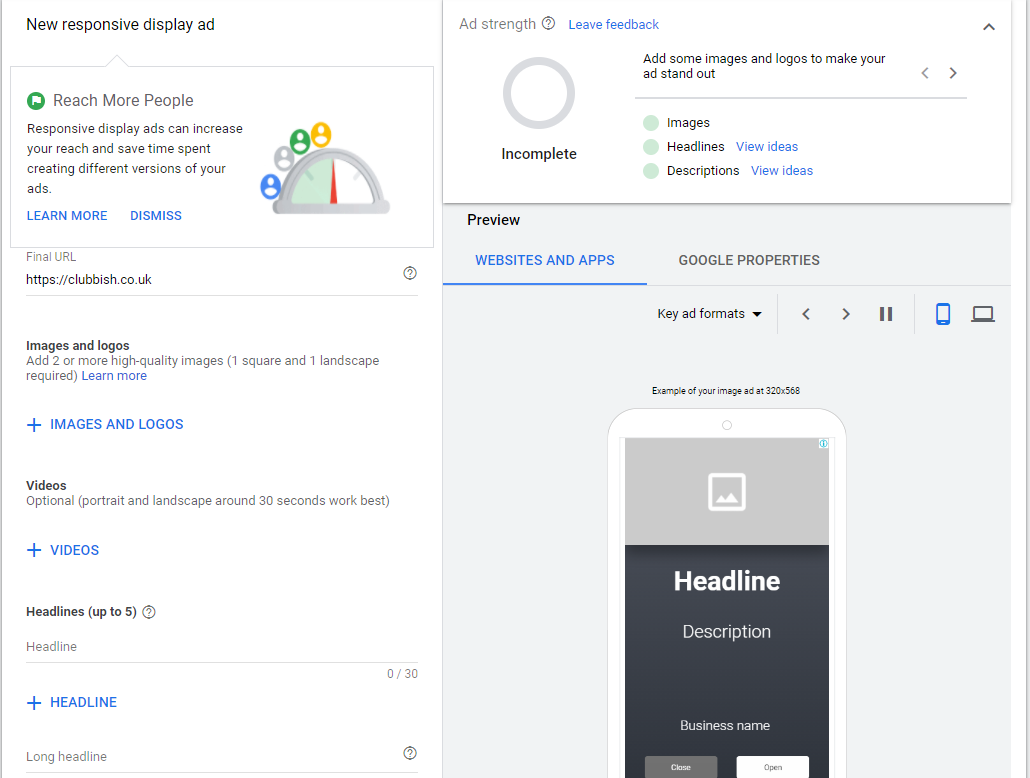 Display Network vs Search Network. What's the Difference?
There are a few types of Google Ads designed to help you connect to your potential audience. The Google Search Network, the common of the two, is keyword driven and is used best to target users actively seeking something, be it a service or a product. This route is the best to follow when looking to capture the intent and attract leads. On the other hand, display advertisements are a more passive form of advertising.
Ads, typically banner ads, appear when people consume content across the web and can help you catch a customer earlier in their shopping cycle. You can serve your ads to your leads when searching and weighing their options, which may be the key to your overall advertising strategy. Besides, you can remind users what they are interested in, by remarketing to past site visitors.
With the right focus on targeting, display ads have the power to grow your business. The principal will be to understand the audiences better and tweak your campaign for the best results.
Need help with your Google Display Ads strategy?
If you're not getting the results you expect from your Google Display Ads strategy or can't achieve profitable ROAS, speak to our PPC team by calling 0121 231 015 or click here to Get Quote and we'll call you.