How to Create the Best Facebook Ad Campaign Structure for Conversion
How to Create the Best Facebook Ad Campaign Structure for Conversion – Successful Facebook advertising maximises the effectiveness of your Facebook account and campaign framework. This is because the proper structure for your Facebook ad campaign enables you to develop plans and improve your ads at every level to achieve optimal ROAs. Consider it the basis of your marketing, one that will assist you in scaling your marketing efforts for maximum outcomes.
An excellent Facebook campaign structure should have many campaigns with distinct objectives, each with its own set of ad sets and targeting and bidding tactics. Additionally, each ad package should have a range of ad formats.
A Facebook structure comprises three levels: campaigns, ad sets and ads. The campaign's overall goal is defined at the campaign level. Setting up your campaign's ad sets allows you to choose its budget, target audience, ad formats and placement. The final level is ads, where you may define the creative designs for each ad package.

What's the point of running more than one ad? Each campaign should have a unique target to address the numerous eCommerce sales funnel objectives. This guarantees that Facebook is entirely focused on aiding you in achieving the sole purpose of your campaign, hence improving your chances of success. Additionally, it will assist you in optimising your campaigns over time for the highest possible ROAS. One campaign for each target helps you keep track of your Facebook marketing efforts as your business and ad budget grow.
The following are the steps necessary to construct a high-performing campaign:
Building an Optimised Facebook Account Structure at the Campaign Level
Setting a defined marketing objective is the first step in ensuring that your Facebook ad campaign is appropriately structured. This will serve as the foundation for your campaign's ad sets. It'll also help you decide how you want to optimise the campaign for the highest Return on Ad Spend (ROAS).
Facebook offers three different types of campaigns: awareness, consideration and conversion, each geared to a specific objective.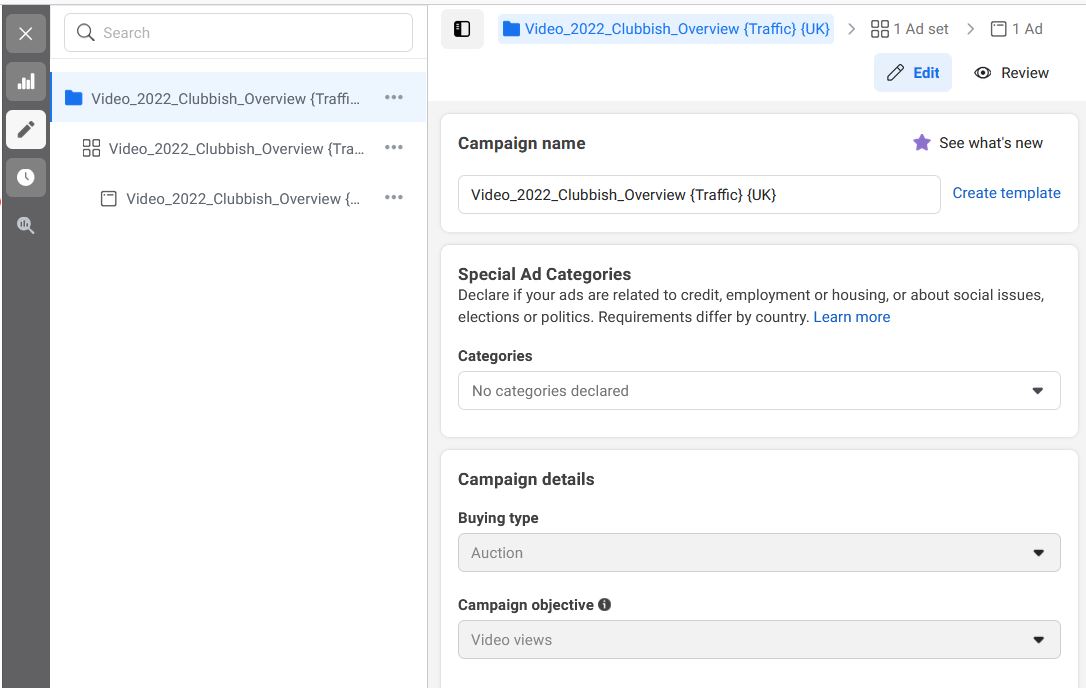 Building an Optimised Facebook Account Structure at Ad Set Level
Building your ad settings is the next stage in optimising your Facebook account structure. You're strongly advised on creating ad sets for each audience. By properly constructing your ad sets according to your target demographic, you can optimise your bidding and expenditure depending on their success.
It is critical at this point that you have successfully created Facebook target audiences with minimal overlap. Audience overlap occurs rather frequently if you are not vigilant during the ad set development process. A well-structured, coordinated Facebook ad campaign can help prevent this, particularly during the ad set design stage.
Having precise, highly segmented audiences is critical because it enables you to identify which audiences perform well quickly. In other words, it simplifies the process of optimising, pausing and boosting ad sets.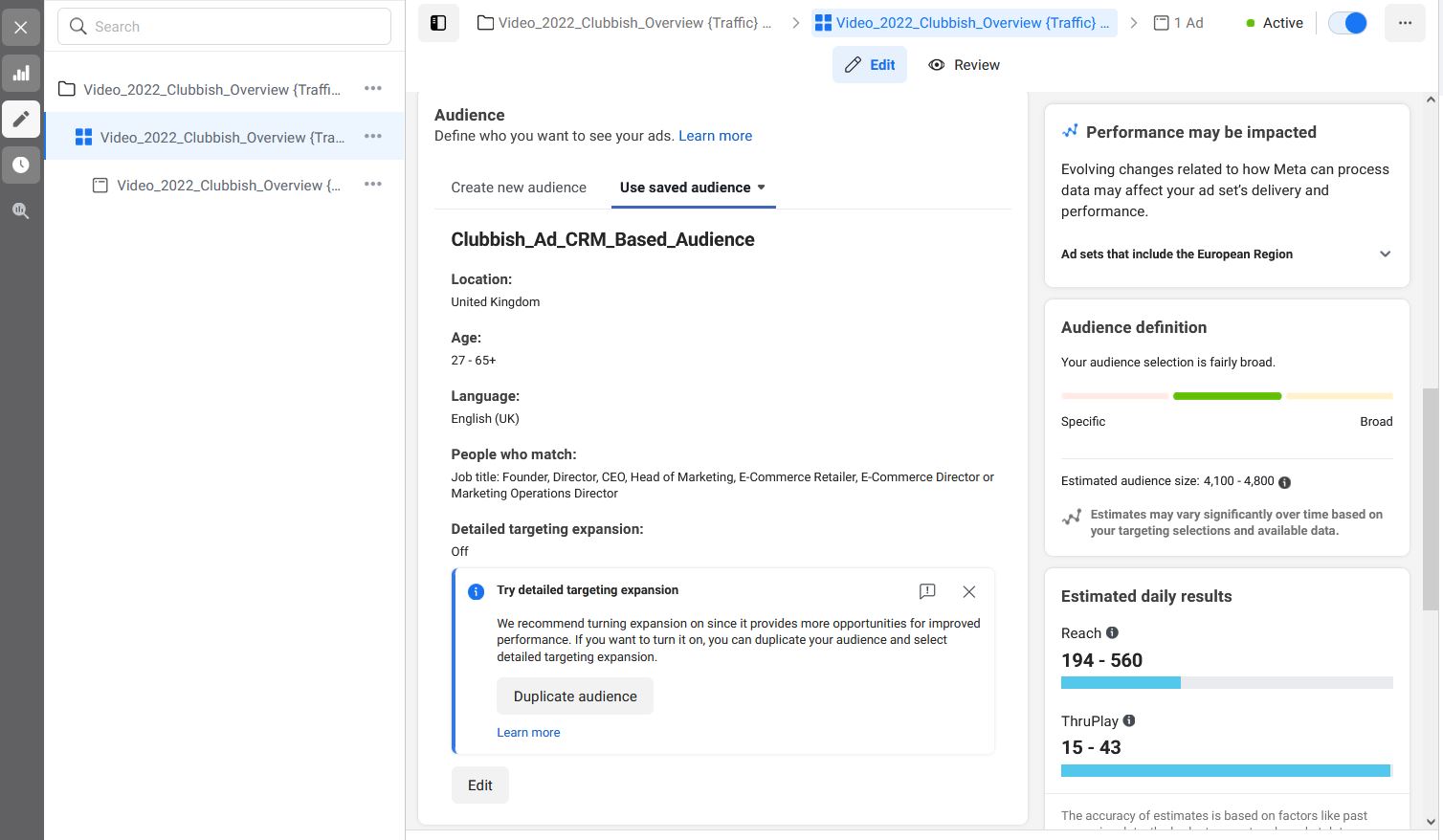 Building an Optimised Facebook Account Structure at Ad Level
The final stage in creating an effective Facebook ad campaign structure is to ensure it's complete. The fact that this is the last level in your Facebook campaign's structure in no way diminishes its relevance. You can select from various ad formats based on your campaign's purpose and placement choices.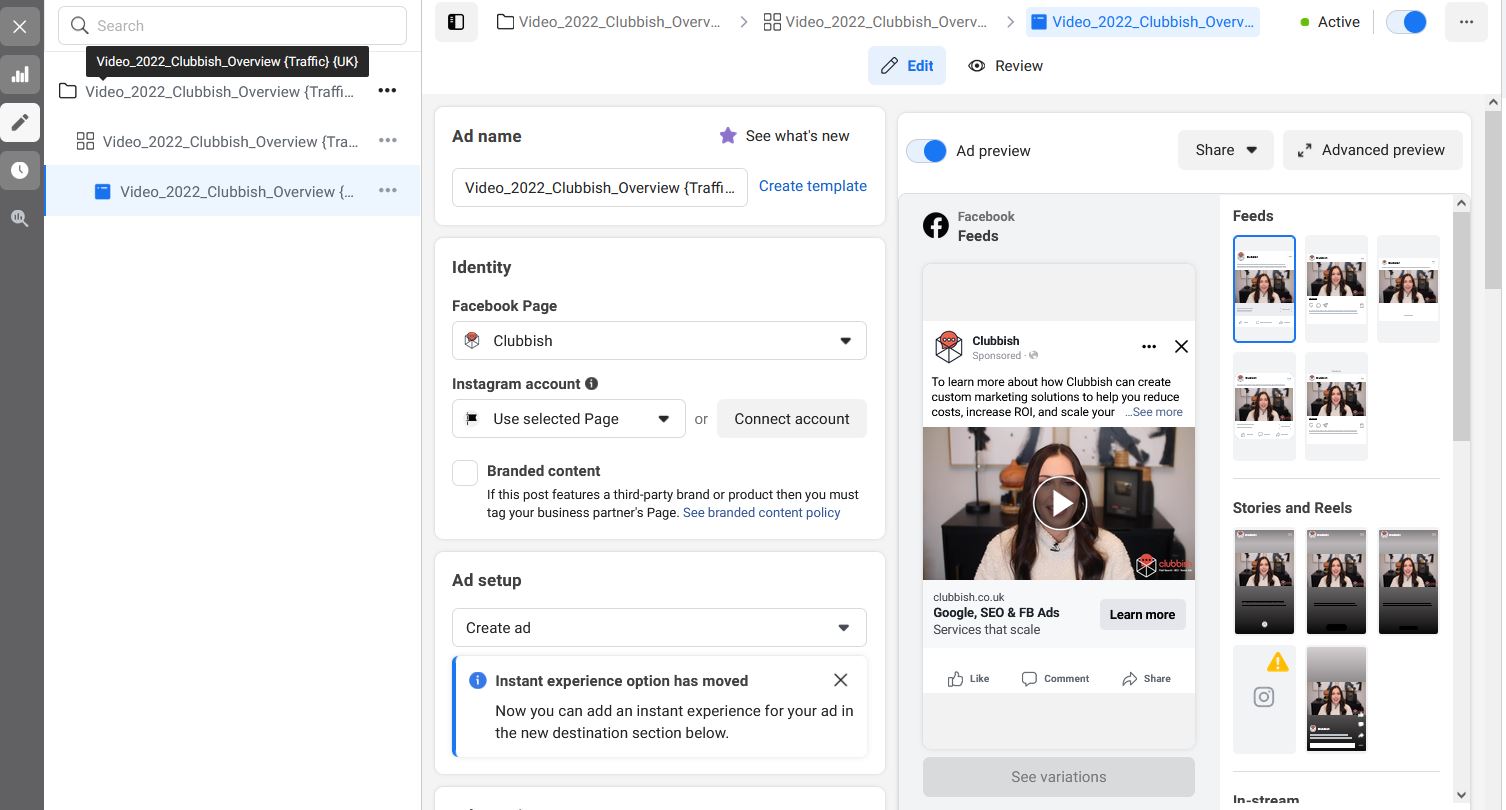 There are numerous ways to create advertising for each ad package and this is where things may get complicated if you're not organised. You should be producing a few advertisements with unique messaging that you can then copy for each ad set you've generated in the campaign. This allows you to monitor how each ad performs with each audience and adjust accordingly.
Need help with your Facebook Ads strategy?
If you're not getting the results you expect from your Facebook Ads Strategy or can't achieve profitable ROAS, speak to our PPC team by calling 0121 231 015 or fill in a form on the website requesting a free consultation.