Link Building Strategies
Links Building Strategies – We've all heard about the importance of link building; if done correctly, it can improve your search engine rankings. Rankings vanish when you make a mistake. There are numerous link-building methods, each with a different degree of efficiency, expertise, and resources required. If you're just getting started with link building, you're going to need some advice on what to do, what not to do, and the strategies available.
Below are some of the tactics to use to build your links.
Guest Blogging
Guest blogging may be on its last legs, but is it? There's a lot of room for debate here.
The era of mass guest blogging solely to obtain links is over. You do not want to publish an article on a website that is unrelated to your product or service and lacks authority solely to obtain a backlink.
This method of guest blogging will not suffice. Seo services are intelligent and can deduce that whatever you are guest blogging on isn't adding value.
To reap the benefits of guest blogging, you must be strategic and genuine. Make sure your site is relevant, authoritative, and appealing to your target audience by ensuring that you're creating unique content for it.
Increased SEO rankings, more traffic, and better leads can be gained by guest blogging strategically.
Broken Link Building
If you don't have time to write a blog or a guest post, the broken link strategy may be the best option for your site. Simply put, this link-building strategy entails replacing broken links with links to similar content on your site.
Examine Your Competitors' Backlinks
Your competitors may be on to something if they're outranking you in the search engine results page. You, too, can be there.
Nothing is more effective than monitoring your competitors' websites to ascertain the source of their links. Competitive analysis is the process of observing your competitors to ascertain which keywords they rank for, where their best links originate, and what they are currently doing to succeed.
Tip – Software like the Moz open site explorer, AHREF or Majestic can be used to carry out this type of analysis
Keep Track of Your Links
While most people invest time and money in acquiring new links, they do not maintain track of their status.
How will you know when to continue building or when to pause without tracking your backlinks? Although you may currently have over 800 links pointing to your web pages, some of those links may have vanished after 30 to 60 days.
Why? You have no influence over which blogs and authority websites link to your website. Site administrators can pull down your link from a post or page without informing you.
That's why it's so imperative to keep an eye on your backlinks.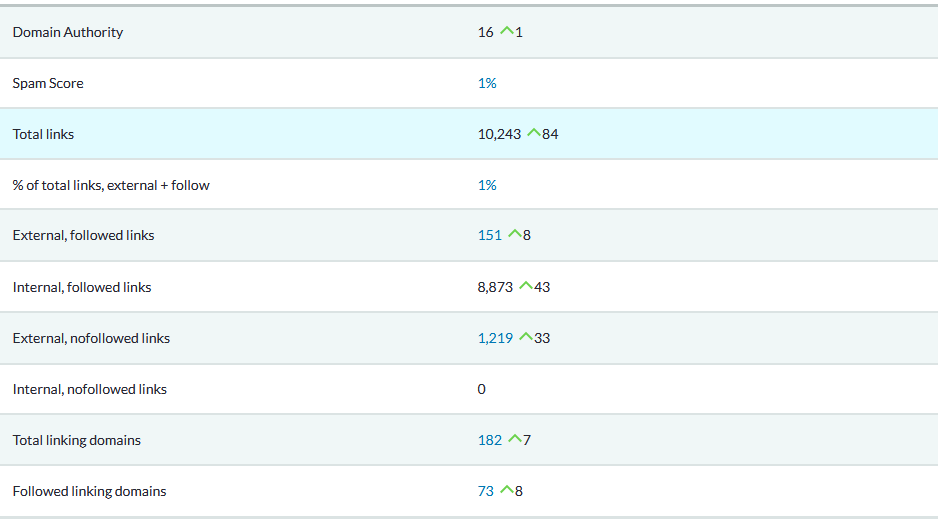 Use Social Media to Your Advantage
Your link-building or guest posting strategy will benefit greatly from utilising social media. Social media is an excellent way to spread the word about your business and connect with your customers.
Join the conversation by tagging others in your posts and uploading new media. Make it easier for your fans to find what they're looking for by spreading the word about what you have to offer via social media.
Even if you've never used social media before, you can quickly increase your audience's interest by becoming more active on it. As a result, your brand and website are exposed to a bigger audience of people who may be interested in sharing your best content.
This will enhance your link profile and increase your overall visibility.
Create and Disseminate Infographics
Today, infographics remain effective and can contribute significantly to your link-building strategy. Using infographics is a great way to keep your blog's traffic flowing and earn high-quality backlinks without ever having to ask for them.
Need help with your Links Building and Strategy?
If you're not getting the results you expect from your link building strategy or can't achieve profitable ROAS, speak to our link building team by calling 0121 231 015 or click here to Get an SEO Quote and we'll call you.