Ecommerce Seo Checklist for Beginners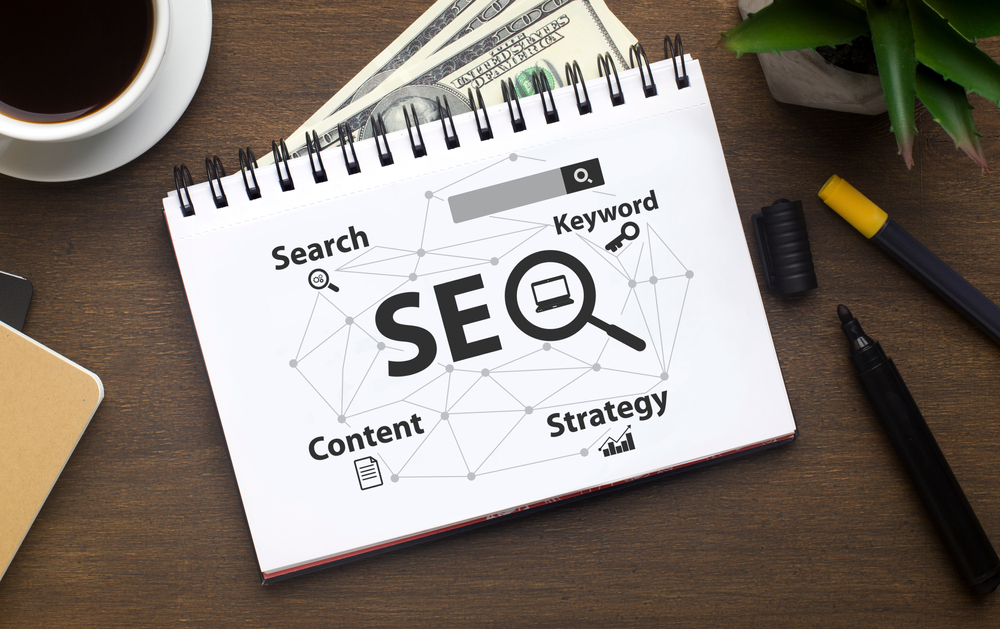 Ecommerce Seo Checklist  – Paid search engine marketing contributes to the growth of your eCommerce website's traffic. Combining search engine marketing (SEM) and search engine optimisation (SEO) efforts, on the other hand, can significantly increase your website's visibility.
It is critical to optimise your website's content and structure prior to launching a new website or making updates to an existing one. The following is a list of things to keep in mind when optimising your eCommerce website for search engines. Keep reading on to learn more about SEO strategy and how it affects your search engine rankings.
Step 1 – on the eCommerce SEO checklist is to Carry Out Detailed Keyword Analysis
This is an essential first step in optimising your organic search rankings. To get started, do some keyword research to ascertain the volume of searches and the level of competition. Ideal keywords have a high search volume and a low competition level, which means that the average monthly search volume for a keyword is high, but there is little competition to rank for those keywords.
Example of keyword analysis – Nike:

Utilise Meta Titles and Descriptions for Each Page of Your eCommerce Website
Regardless of the eCommerce vertical in which you operate, each page of your website should have unique meta titles tags and descriptions. Additionally, your title data should contain the exact phrase that users are searching for. Users should be directed to the specific website pages that contain the products/services they were looking for when they click on your links.
Include Keywords in the Heading Tags
A H1 heading is the page's most important content. Consequently, make certain that each H1 on your website is specific to the subject matter of the page in which it appears.
Incorporate keywords into the page's H1 and H2 headings, and also several times in the page's content. Beyond that, keywords in headings are superfluous and may work against you. Remember that you don't want to overuse keywords to maintain the readability of your content.
Example of landing page metadata – Nike: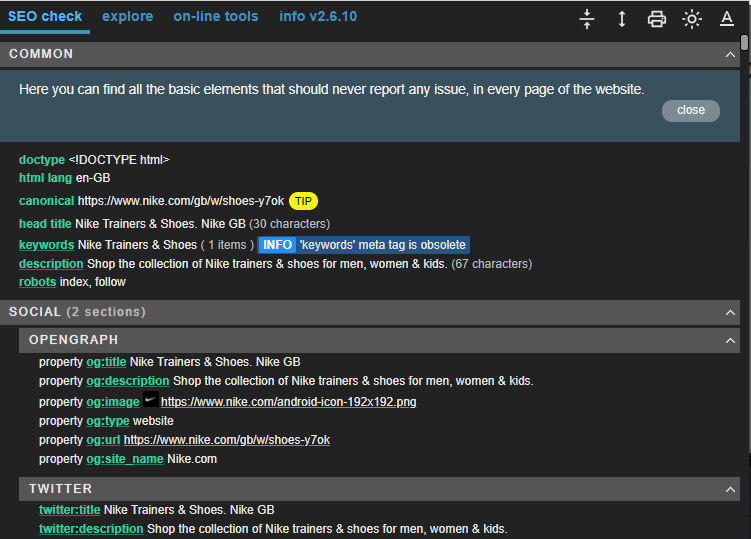 Reference Keywords in Your URLs
Google, and frequent users, are the first to notice your URL. Easy-to-read URLs aid both humans and search engines in comprehending the content of a page.
By incorporating relevant keywords into your URL, you can boost your eCommerce site's organic search ranking. Keyword stuffing, on the other hand, can have a negative impact on your page ranking.
Avoid reusing keywords in URLs. Additionally, URLs should be free of unnecessary words like "the" and "and." If a human can understand the content of a website without the use of these terms, so can Google.
Example of clean URLs – Nike – https://www.nike.com/gb/w/mens-running-shoes-37v7jznik1zy7ok 
Improve Image Alt Text and File Names
This is an easy one to overlook, but a critical one. Google utilises alt text to decipher the context of an image. Additionally, it can assist readers who are visually impaired by describing the image.
While it is not a given fact, using alt text can assist search engines in deciphering the relationship between your images and content.
Additionally, image file names play a significant role in search engine optimisation rankings. You should avoid using your camera's file names if you intend on using your photographs. Instead, use a title that is both detailed and human-friendly.
The last point on the Ecommerce Seo Checklist is to Utilise Rich Snippets (Schema) 
Search engine results pages typically display your website's URL, title tag, and meta description. Rich snippets (Structured data, schema)  also allow search engines to show additional data about a page, such as 0-5 star ratings, user reviews, product price and availability.
While rich snippets can help you rank higher in the search results, it's critical to understand that this is not a guarantee and are only temporary. Search results on Google are determined by an ever-evolving algorithm that Google updates on a regular basis.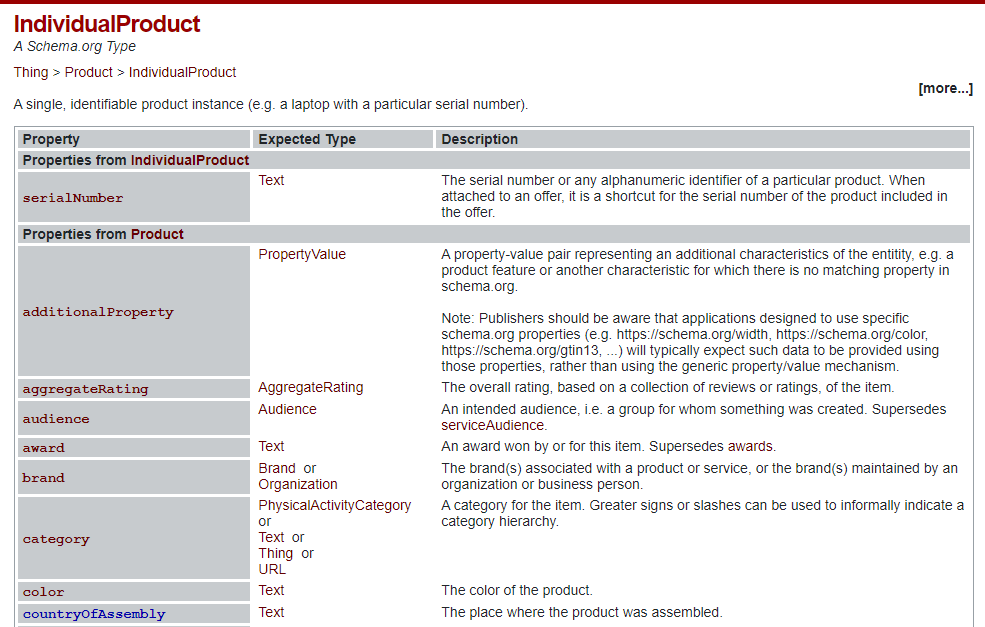 I also recommend you read our blog on Technical SEO, and SEO Link Building
Need help with your Search Engine Optimisation strategy?
If you're not getting the results you expect from your SEO strategy or can't achieve profitable ROAS, speak to our SEO team by calling 0121 231 015 or click here to Get Quote and we'll call you.