Clubbish Earns Very First 5-Star Review on Clutch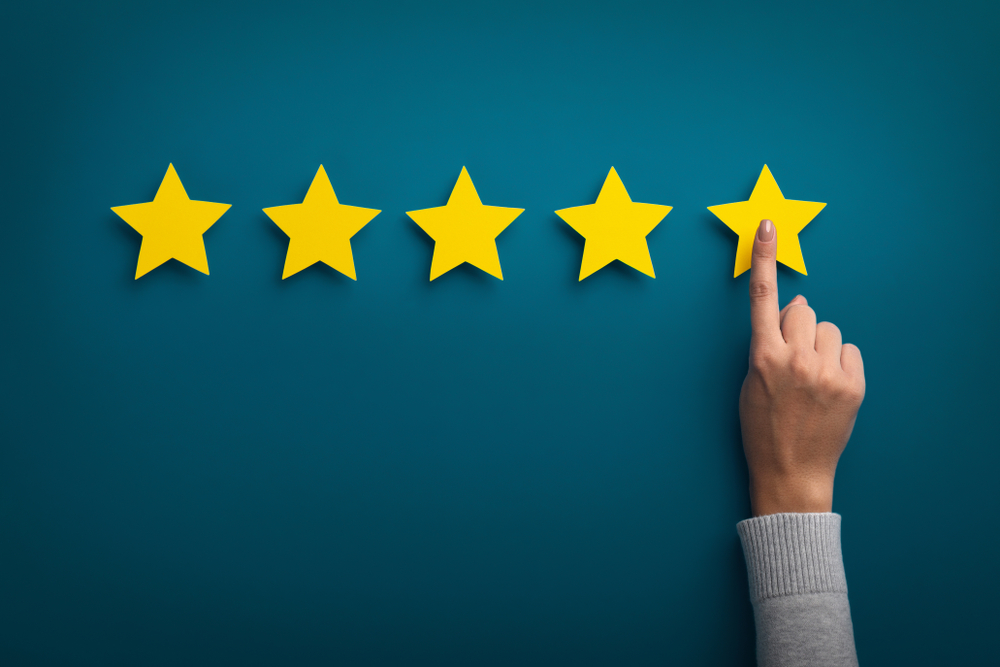 Clubbish Earns Very First 5-Star Review on Clutch – Brand relevance is a focal point in the age of online marketing. Companies and organizations have the digital space to promote their products and services in the most efficient way possible. But standing out from the competition is not always a straightforward task. While there are new digital marketing trends that you can weave into your strategy, understanding the weaknesses and strengths of your marketing is paramount.
At Clubbish, we help businesses identify the aspects of their marketing strategy that needs polishing, then restructure those into opportunities for growth. As a dedicated digital agency, we provide our clients with the support they need to bolster their brand reach through SEO, PPC, lead generation, social media marketing, and more. With Clubbish, you can determine the best results-driven approach to thrive in your industry.
Clubbish Earns Very First 5-Star Review on Clutch
In line with our dedication to customer service and satisfaction, we've recently received our first-ever 5-star review on Clutch.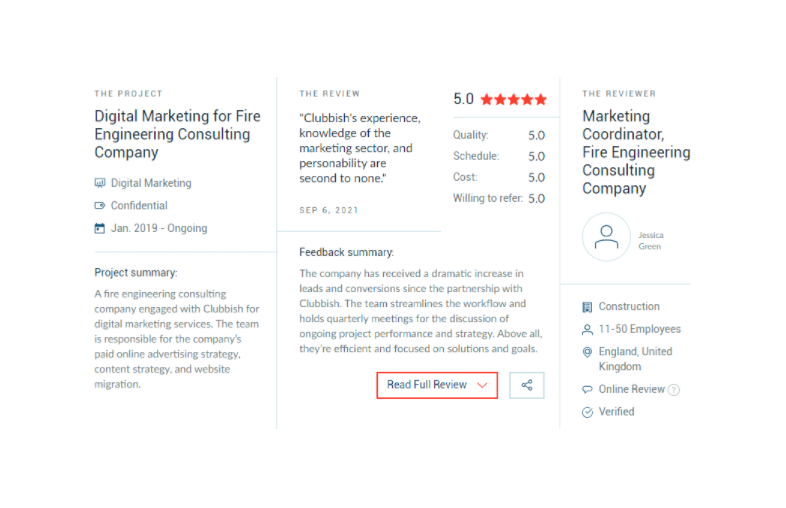 If you haven't heard of it already, Clutch is an established B2B reviews platform that helps firms across the globe connect with the solution providers that they need in order to improve effectiveness and increase productivity.
To receive our first review on this platform is big news for us because Clutch is the leading ratings and reviews platform for IT, marketing, and business service providers. Each month, over half a million buyers and sellers of services use the Clutch platform, and the user base is growing over 50% a year. Clutch has been recognized by Inc. Magazine as one of the 500 fastest-growing companies in the U.S. and has been listed as a top 50 startup by LinkedIn.
In 2019, a fire engineering consulting company approached Clubbish to handle its digital marketing efforts. Here's what their team thinks about our ongoing engagement:
"Our goal, as with any new company, was to put ourselves out there and become recognised by potential clients and our sector. We work with Clubbish on an ongoing basis, and the scope changes at each review.
We have received a dramatic increase in the number of leads and conversions since working with Jason."
— Jessica Green, Marketing Coordinator, Fire Engineering Consulting Company
Check out more about this project on our Clutch profile. You can also find us on Top Design Firms, a visual resource for businesses looking for their next service partner.
Don't miss out on digital growth opportunities. Get a quote from our team today!