Clubbish Becomes a Google Premier Partner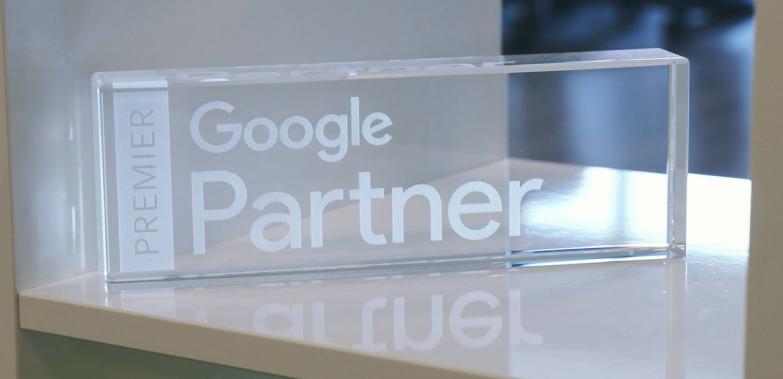 Birmingham based marketing agency Clubbish has become a Premier Google Partner. The team based in Bridley was honoured by the search marketing leader for its continuing technical education of staff and for successfully managing substantial AdWords programmes for their growing client base.
Google Premier Partner Recognition to Benefit Clients
Whilst the business is rightly proud of the well-earned recognition it has gained, the main beneficiaries of the award will be the growing ranks of e-commerce businesses that are serviced by the Birmingham based team.
Recognition of the new status allows the marketing agency to bring better services to companies working with Clubbish. As well as benefiting from the ongoing communication between Google and the company, including full briefings of new technology rollouts, the team will also be able to access specialised briefings that will allow them to bring new Google services to their clients first, helping these customers to stay on the leading edge of e-commerce.
Access to E-commerce Insights
The growing team of online retail experts will also participate in the fortnightly "Elevenses Google Hangouts". These prestigious events share the latest seasonal insights from the Google family of services and give an overview of performance and best practice within various business sectors.
Proud to Recieve Google Premier Partner Status
"We are really proud to receive this honour" commented Jason John Mills company director. "We are already acknowledged as a leader in the industry. With access to priority support from one of the key businesses in the online marketing space, we can ensure that our clients can receive an even better service as we go into 2021."
Respected Ecommerce Team
Clubbish is a full-service marketing agency specialising in the retail-marketing sector taking a scientific, evidence-based approach to helping businesses take a direct commercial benefit from the multiple marketing channels available to online retailers whilst increasing the return on investment. The senior team has more than 50 years of collective expertise working in e-commerce and has managed businesses with over £60,000,000 per year in online sales with a focus on reducing the cost of sale.
Need help with your Google Ads strategy?
If you're not getting the results you expect from your Google Ads strategy or can't achieve profitable ROAS, speak to our PPC team by calling 0121 231 015 or click here to Get Google Ads Quote and we'll call you.