Shopify Developers

Online Shops Built with conversion in mind

Your customers want
Speed, Security & Usability
The internet has revolutionised the way we do business. Today's online customer wants speed, secure transactions and great usability and that's exactly what our Shopify e-commerce solutions deliver.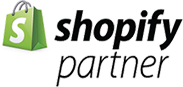 Get Quote
with a Senior Expert from Clubbish
Building your Shopify website can be time-consuming and challenging. We make it easy to give your business a cutting-edge e-commerce sales platform packed with the best technology.
Our website building service offers an excellent way to get your business online or upgrade the experience of your current website.
Planning your site
Audience profiling
Product categorisation
Website structure development
Payment system with high-grade security
Website hosting packages
Getting creative
Creation of wireframes and themes
Designing your user interface
Responsive design
Conversion-focused
Technical performance
Choice of platforms including Magento, WordPress and Shopify
Optimised for search
HTTPS
Complete back-office interface
Marketing Options
Analytics and reporting
AdWords and organic search
Technical SEO
Display advertising, remarketing ads
We sell websites
Built for Conversion
Clubbish are passionate about interaction and understanding why visitors to your website do what they do. We adopt a conversion optimisation approach to everything we do from the initial scoping of a website through to rolling out an online marketing campaign.
Never afraid to question and find new solutions the Clubbish team believe all search marketing channels should be quantifiable and deliver commercial results that will really power your online business and grow revenue.
Using tried and tested methodologies we build websites using a wealth of historical experience to strengthen the triggers to ensure that any engagement with your audience ultimately leads to a conversion.
We roll out test programs for AdWords, SEO and Social Media campaigns to truly understand how we can maximise your audience interaction. Once testing is completed, we quantify the data and implement a marketing strategy to drive your business forward.