Social Media Marketing – How Does It All Work?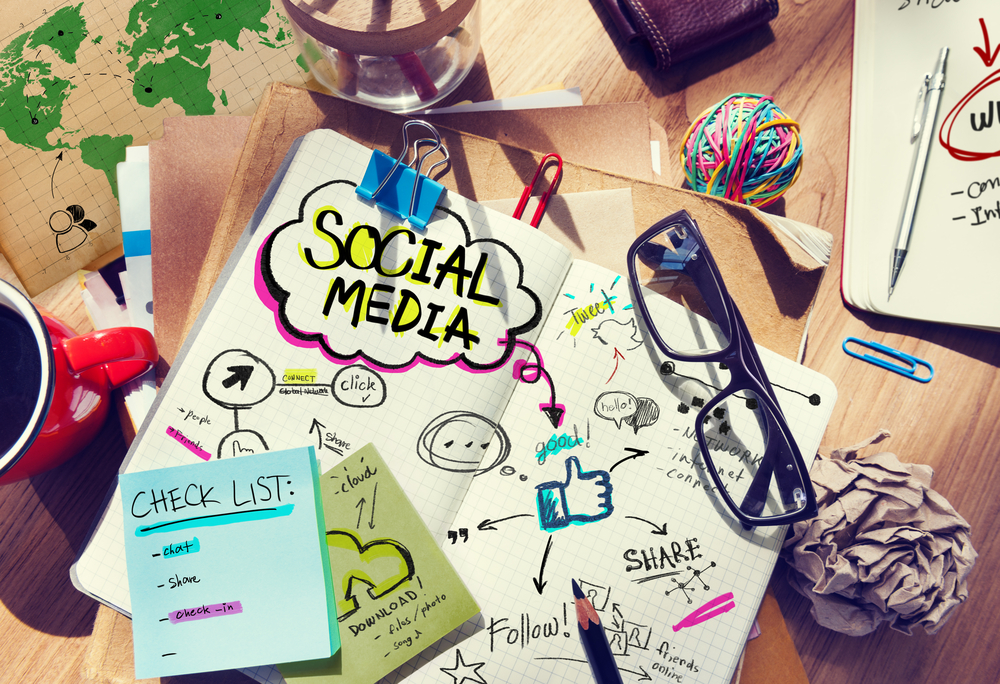 Social Media Marketing: How Does It All Work? – With an ever-growing following, which is more than 50% of the total population, social media is one of the best platforms you can leverage to reach out to your potential audience. Some of the popular platforms you can use to connect with your prospects and drive sales include Facebook, Instagram, Twitter, LinkedIn, Pinterest, YouTube and Snapchat.
Wondering how you can use social media to spread the word about your product and mission? Read on to discover how social media marketing works.
Social Media Marketing: How Does It All Work?
Social media is one of the best marketing forms available today. According to a research study, the more customers engage with a business, the more likely they spend their money. The research further indicates that such customers typically contribute 5.6% more revenue than those who don't engage.
So, if your competitors are using social media and you aren't, you might be missing out on an incredible marketing opportunity.
Tips For Successful Social Media Marketing
Taking the first step might feel daunting, especially if you've never operated a professional social media page. Which platform do you choose? What kind of content should you post, and at what time? With so many questions in mind, it's easy to get overwhelmed and confused. Below are tips that can help turn your social media efforts into a success.
Pick one or two channels
When starting, it's advisable to start with one or two platforms. Social media can be time-consuming, and if you try to set up accounts on all the platforms, you may hamper any chances of marketing success. That said, it's always prudent to master one platform before advancing to others on the social network.
When deciding on the social platform to use, it's wise to consider the performance. Facebook alone boasts over 2.8 billion users and has continued to lead in the digital advertising world. If you're interested in getting started with Facebook ads, our approach to Facebook ads management ensures your business gets the right clicks that turn into conversations. Whether you're looking to generate leads or boost sales, our Facebook ads management team will build and run the perfect Facebook ads campaign for your business.
Set goals and track them
How you use social media for your business will depend on your business goals. Are you concerned about what people are saying about your brand, or do you want to reach a specific set of audience? For example, a business that wants to know how it's performing on social media would analyse its reach, engagement, and sales using the insight tools available.
Tailor your content to your audience
After you've decided how you're going to use your chosen platform, you'll need to curate the right content. Different types of content will perform uniquely. For example, Instagram and Pinterest are very visual, so extended posts or large chunks of text won't likely do well. In contrast, platforms such as Facebook and Tumblr are best for long texts, and therefore best for posting a snippet of your new blog or a company announcement.
Be consistent and authentic
Frequently post quality content that aligns with your brand identity. A solid identity is based on core values or a central mission. Before beginning any social media campaign, you may find it helpful to create a brand style to act as a guide.
Engage with your followers
As your following grows, you will want to monitor social media conversations about your brand and respond accordingly. Something as small as commenting on a comment can make a customer feel like you care. And in case of a problem, you can offer a solution before the situation escalates.
Need help with your Social Media Ads strategy?
If you're not getting the results you expect from your social media Ads strategy or can't achieve profitable ROAS, speak to our paid social team by calling 0121 231 015 or click here to Get Quote and we'll call you.