An Overview of Facebook Ads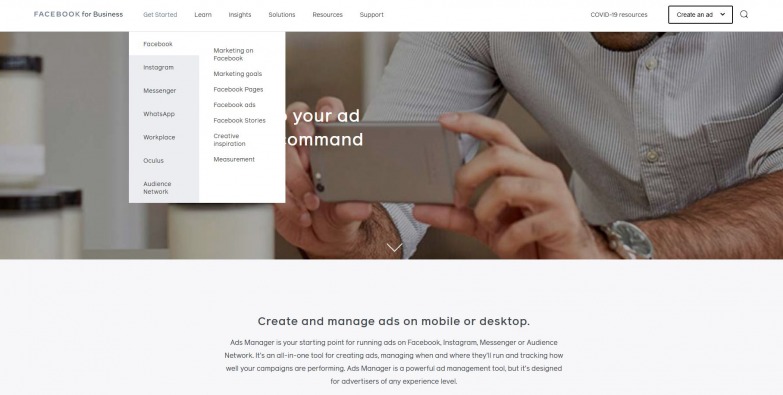 An overview of Facebook ads –
If you think people ignore Facebook ads, you will be surprised to learn that Facebook is about to make £4 billion from advertising. People are clicking on the ads and most importantly, they are buying the products and services.
How Facebook Ads work
There are different ways to advertise on Facebook. You can advertise on your FB page by creating posts or posting a link to your website page. Although Facebook focuses on native ads and maintaining traffic on its site, advertisers can still send users to their websites.
Facebook ads are pointed to users depending on their profile information, demographics, and location. A lot of these choices are available on Facebook when setting up ads. After drafting the ad, you set the budget and proceed to bid for a thousand impressions or individual costs per ad click.
The most important ad targeting options on Facebook
Facebook ads are great for creating brand awareness and driving engagement. However, ads that drive users off-site remain one of the best option for advertisers looking for direct responses to make sales.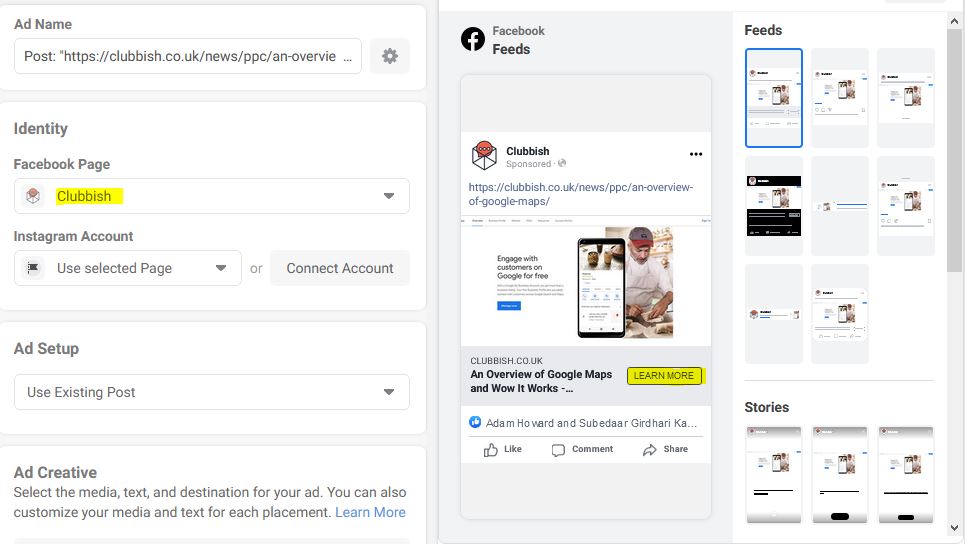 Who Should Market on Facebook?
Many businesses fail to generate leads or sales via Facebook advertising for a two reasons, either the product or services are not a good fit or they are not targeting the right audiences when setting up their ads. It's always best to test out new advertising channels, particularly before demand hikes prices. However, ensure you consider your business model first for a perfect fit for the network.
Facebook adverts are more like display ads than search ads, facebook users are there to connect with friends and make new friends, not to look for products to buy.
An Overview of Facebook Ads Targeting
The number one mistake most advertisers make on Facebook adverts is failing to target them correctly. Facebook's adverts targeting selections are unparalleled. You can target users on Facebook by:
Age
Location
Connections
Gender
Workplaces
Education
Languages
Relationship status
Interests
Every option is useful based on your audience. However, most advertisers should target gender, location, interests and age.
While location allows one to target different users across the state, city, country or zip code of the service. Gender and age should be focused on the existing customers. If your products or service attracts women from 25 to 44 years, then start by only targeting them. If they attract huge sales, then you can expand.
Although interest targeting is the best and most powerful feature of Facebook adverts, it is misused by many. You have two options as you create an ad: precise interests or broad categories. Broad categories focus on topics like horror movies, gardening, consumer electronics, among others. On the other hand, precise interests allow targeting users depending on their profile information, such as their interests and likes.
Facebook has a great collection of interests to target users. From sports, entertainment to educational interests, you sure will reach your audience. However, make sure you choose the right interests that suit your business. Facebook ads are an amazing way to reach your audience, depending on your business. With the best target option, you sure will increase your sales.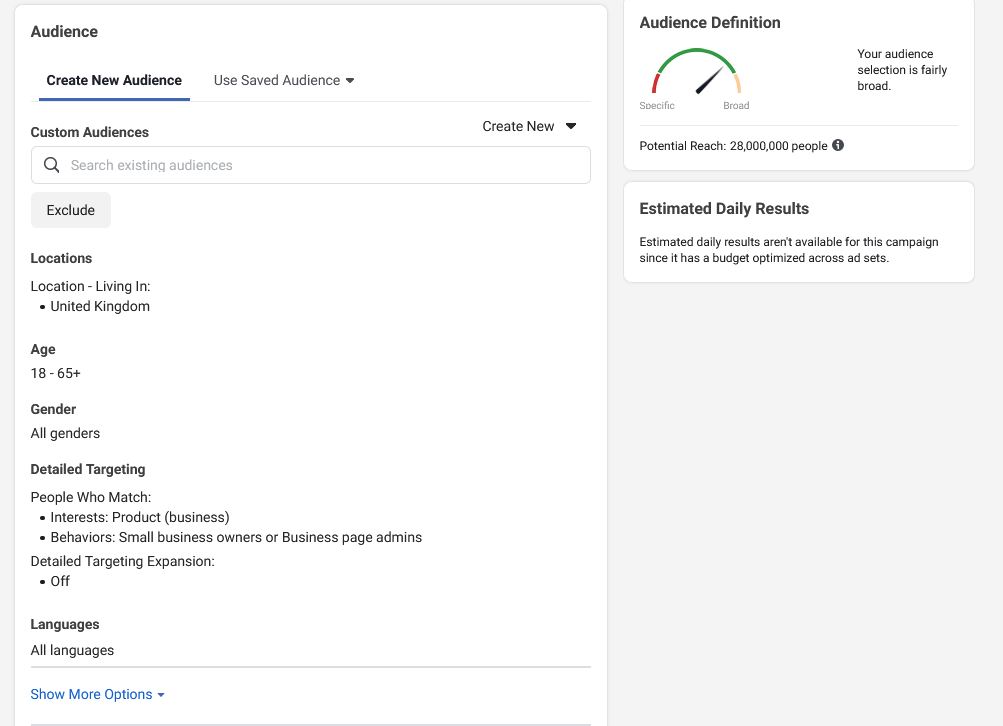 Need help with your Facebook Ads strategy?
If you're not getting the results you expect from your Facebook Ads strategy or can't achieve profitable ROAS, speak to our paid Social team by calling 0121 231 015 or click here to Get Quote and we'll call you.