How to Add My Business to Google Maps?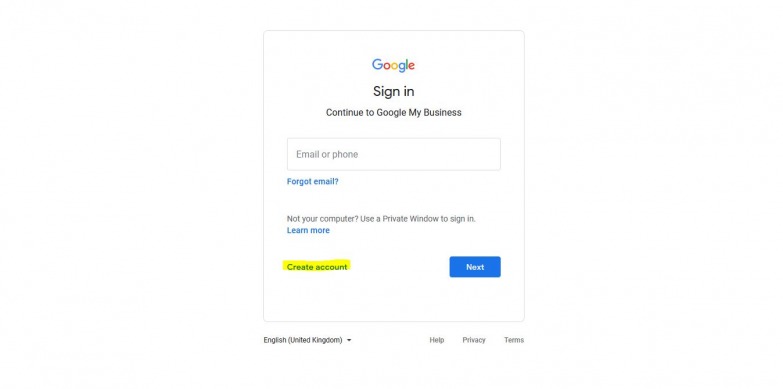 How to Add My Business to Google Maps
As people use Maps more and more to explore new places, Google My Business and Bing Places are constantly improving their tools to help drive footfall to businesses in the locations that people are searching via their products. It is easy to include your small to medium business on Google Maps/Bing Places and raise brand awareness. The following steps will guide you on how to add your local SME to Google Maps.
Create or claim your profile on Google
Start by logging in or signing up into Google My Business and following the easy steps to create or claim an open business outline on Google. It's a free business listing that allows your business to show on Google Maps and local searches. You will have to fill in all the essential info about your business, for example:
The address and location of your business
Your website
Category
Opening hours
Phone number
Besides, you can select and claim a URL and short name for your listing. The data on your business profile will pop on Google Maps and search results when users key in relevant keywords relating to your business.
A listing for your enterprise may be in Google Maps, especially if customers leave reviews, so you will only claim the listing instead of creating it. Confirm that you are the business owner before changing the information on the profile.
Attributes
These inform customers more about the business, for example, if it has Wi-Fi. You can change some factual attributes, e.g., outdoor seating, while subjective ones like if the business is popular will rely on users' opinions.
Confirm your business on Google
After claiming the business, you will have to confirm that you are the ideal owner of the business. This process ensures the info is accurate and only the manager or business owner can change or update it. The common verification method is through a postcard sent to the address of your business. The card contains a verification code and may take two weeks or less to arrive at your destination. To verify, key in the five-digit code on the Google My Business site or use the app.
Other businesses verify through Google Search Console or email. The system will inform you if the option is accessible for your enterprise during the verification.
Business Categories
Categories explain the business and link you with customers looking for the main services you provide. For example, if you operate a business under the Pizza restaurant category, Google searches will show your business to those searching for Pizza or restaurants.
Make the profile shine
Make sure you fill in all the relevant information after verifying your profile. According to research, Google users prefer businesses that show complete listings. They see them as approachable, established and reputable. Therefore, completing your listing with almost every info concerning your business places you in an advantageous position.
Remember to update the information with time while ensuring its accuracy. This information is visible to Map and Google search users on desktop and mobile, so optimize it and attract many customers. Confirm the address, operating hours, contacts and include a cover photo to give a picture impression of the business. If possible, claim a URL and short name and include your business logo.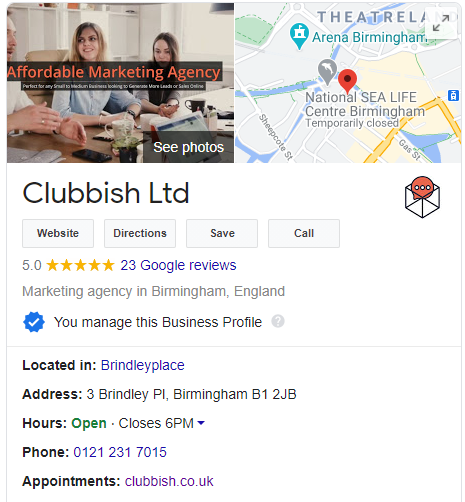 Local Results
Such results pop for users searching for a business near their location. They appear both in searches and maps. For example, if you are searching for a restaurant, Google will show you the nearest ones.
Optimize the business profile for Google Maps
To optimize your business profile, ensure you provide easy-to-understand information, so customers will understand what you offer immediately to access the profile. Include the most important and attractive attributes, such as a wheelchair entrance or free Wi-Fi. You can also consider other attributes included in customer reviews to outdo your competitors.
Need help with your SEO strategy?
If you're not getting the results you expect from your SEO strategy or can't achieve profitable return from organic search, speak to our SEO team by calling 0121 231 015 or click here to Get an SEO Quote and we'll call you.