Google Display Banner Sizes
Google display banner sizes are essential to know for small to medium business owners who focus on online advertising, especial if you want to run Google display Ads or Google Re-marketing campaigns. So without further adieu here are the Google Display and re-marketing banner sizes that business owners can design.
Common Display Display Banner Sizes in pixels
200 x 200 – Small Square
250 x 250 – Square
970 x 90 – Large Leader-board
468 x 60 – Banner
300 x 600 – Half-Page Ad
120 x 600 – Skyscraper
728 x 90 – Leader-board
336 x 280 – Large Rectangle
160 x 600 – Wide Skyscraper
300 x 250 – Inline Rectangle
There is an additional ad size that is not available for tablet or desktop users but is available for mobile users: 320 x 50 – Mobile Leader-board.
Top Performing Google Display Banner Sizes as revealed by Google
Below is a list of top performing ad sizes with a simple picture of how they show up and look.
Large Mobile Banner (320×100)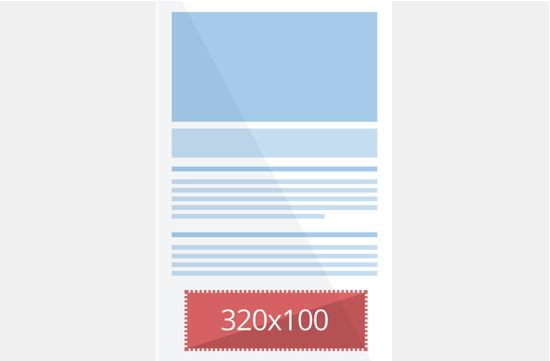 Medium Rectangle (300×250)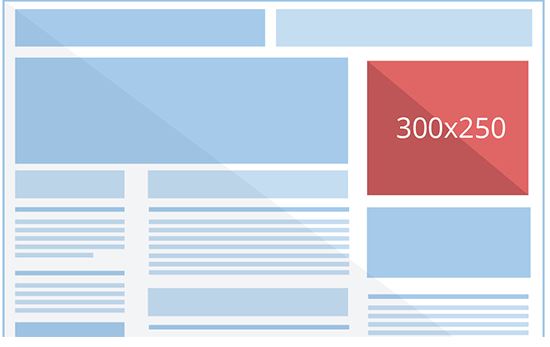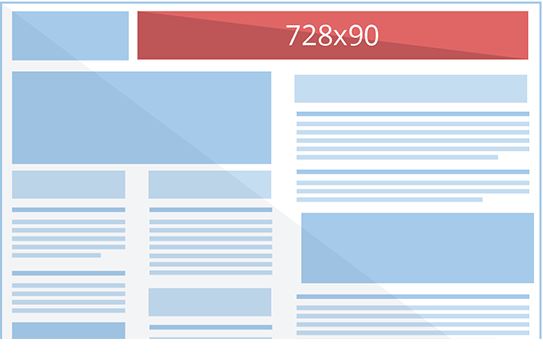 Large Rectangle (336×280)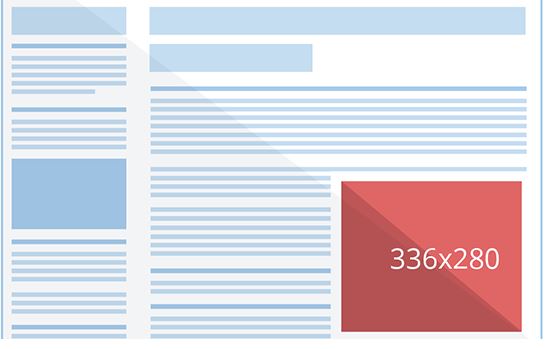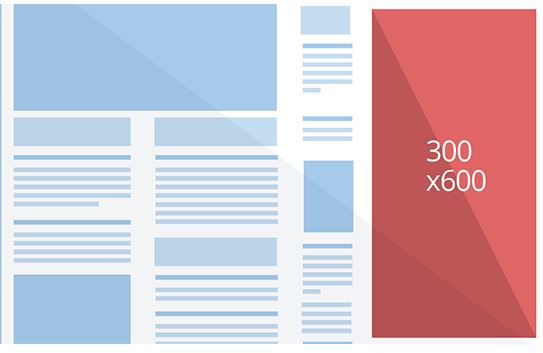 Ensure your Ads are no larger than 150KB in size. Any ads above that size is automatically disapproved by Google mainly because the larger the file, the longer the load time, your ad size should therefore be 150KB or less for it to be approved.
If you choose to design the ads yourself, make sure you follow the ad sizes above or give clear instructions to your freelancer/Agency if your  hiring somebody to design the assets for you. The final product should be either in GIF, PNG, JPEG or SWF formats. Google will only accept these formats so make sure you save your files in this format.
How to create perfect Google AdWords Display adverts
With online display ads becoming a normal part of our everyday internet experience, it is essential that you know how they work and how your end users will interact with them as you advertise your business. Although display ads seem tricky at first, with the right info and practice, any advertiser or none graphic designers can give it a go and produce a nice looking ads that Google will approve.
Why Display marketing?
Contrary to search ads, these adverts feature well designed graphics, pictures, fonts, colors and animations. Though they generally get low click through rates compared to search ads, display ads main job is to raise brand awareness to a target audience that you can define in your AdWords targeting setting, it's possible to tap in to some very cheep niche pools of traffic. Besides, they play an important role in keeping your brand in the hearts and minds of your potential customers, over time this should produce more sales, leads and brand awareness.
Rules and Restrictions
There are rules governing display ads. Most platforms have a limit on display banner sizes. On Google banner sizes, the limit is 150KB, while Facebook has a rule that images contain only 20% text inclusive of logos.
Designing Your Ads
Designing the Ads shouldn't be that hard. Consider colours you want to use, ensure you have a clear call action, design your graphics and images carefully and choose the layout and content that are clear and clean.
Testing
You need to conduct testing as your last step, just like with text ads, compare different landing pages, messaging and calls to action to see what version of the ad performs best. You will only know if your ad is optimised when you measure conversions, Good luck.
Need help with your Google Ads strategy?
If you're not getting the results you expect from your Google Ads strategy or can't achieve profitable ROAS, speak to our PPC team by calling 0121 231 015 or click here to Get Quote and we'll call you.