Ask An Expert
How to promote your business and achieve growth
Is Your Business  
Standing Out Online?
Today, 85% of customers search for companies online, usually through a search engine. If your business is not making a good first impression, or worse, fails to appear in these listings, then you are turning away clients.
Clubbish offers a specially tailored local business marketing package that improves footfall (or bookings and appointments) at your physical locations. The service is ideal for national brands and retailers who offer services within multiple cities and communities across the UK and beyond. Whatever your business we can make you stand out from your competitors.
As well as correcting common problems with your existing website that prevent your site from appearing organically in search engines, our range of services will let you present your business in the best light possible with 360-degree photographs of your business that let customers experience your facilities from their armchair.  We also manage a range of online services that get you noticed, such as a Google Business listing.
We can also manage your local PPC advertising campaigns in Google and Bing and on social networks including Facebook and Instagram.
Featured listing on affiliated sites
Listed in local directories, newspapers
Listed in Google My Business, Google Maps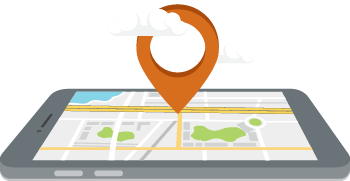 Advertise locally on Google

Optimisation of each store page
Comprehensive monthly reporting
Google Maps and
Business Listings
Being on Google Maps and Bing Maps are among the most powerful things any business can do to attract customers. We work with Google and Bing to ensure your business is included in the listings for your town. Think of it as a modern equivalent of being in the phone directory.
Clubbish makes it easy to monitor and engage by collecting your reviews in one easy-to-use interface.
From Tripadvisor and Google to Yelp, Foursquare or Yahoo Local, if your business is generating comments online then you can be sure of seeing the views of your customers.
If your customer base is local, why waste money on advertising to people who are not nearby? We offer a range of PPC services that bring customers to your business. It's ideal for local retailers, trades people, solicitors and other professionals who provide a face-to-face service.
Did you know that you can make your internet pages easier for Google to read? Clubbish will optimise your store page to highlight your services and important facts, such as opening times, making it easier for your potential customers to visit your business.
Our end of month reporting contains key information and is ideal for use in presentations. It will clearly and concisely show the growth of the online presence of your business, the improvement in your traffic levels, and other benefits our support has brought to your company.
Making the Most of Being Local

Despite the dawn of the 'global village', we are living more locally than ever before. Use the tools at your disposal to boost your chances of drawing business away from your competitors, and begin making the most of those cost-effective local sales with an effective mix of online improvements and advertising.